Humble Beginnings of a Family Business
It all began in Lorenzo's parents' garage back in 1986, distributing deli meats with a family van throughout the GTA. Lorenzo had a vision to provide a wide variety of food products to all independent stores with friendly, courteous service drawing on his Italian family heritage. Lorenzo's brother Simon, joined the business shortly thereafter and it wasn't long before they moved to a larger space.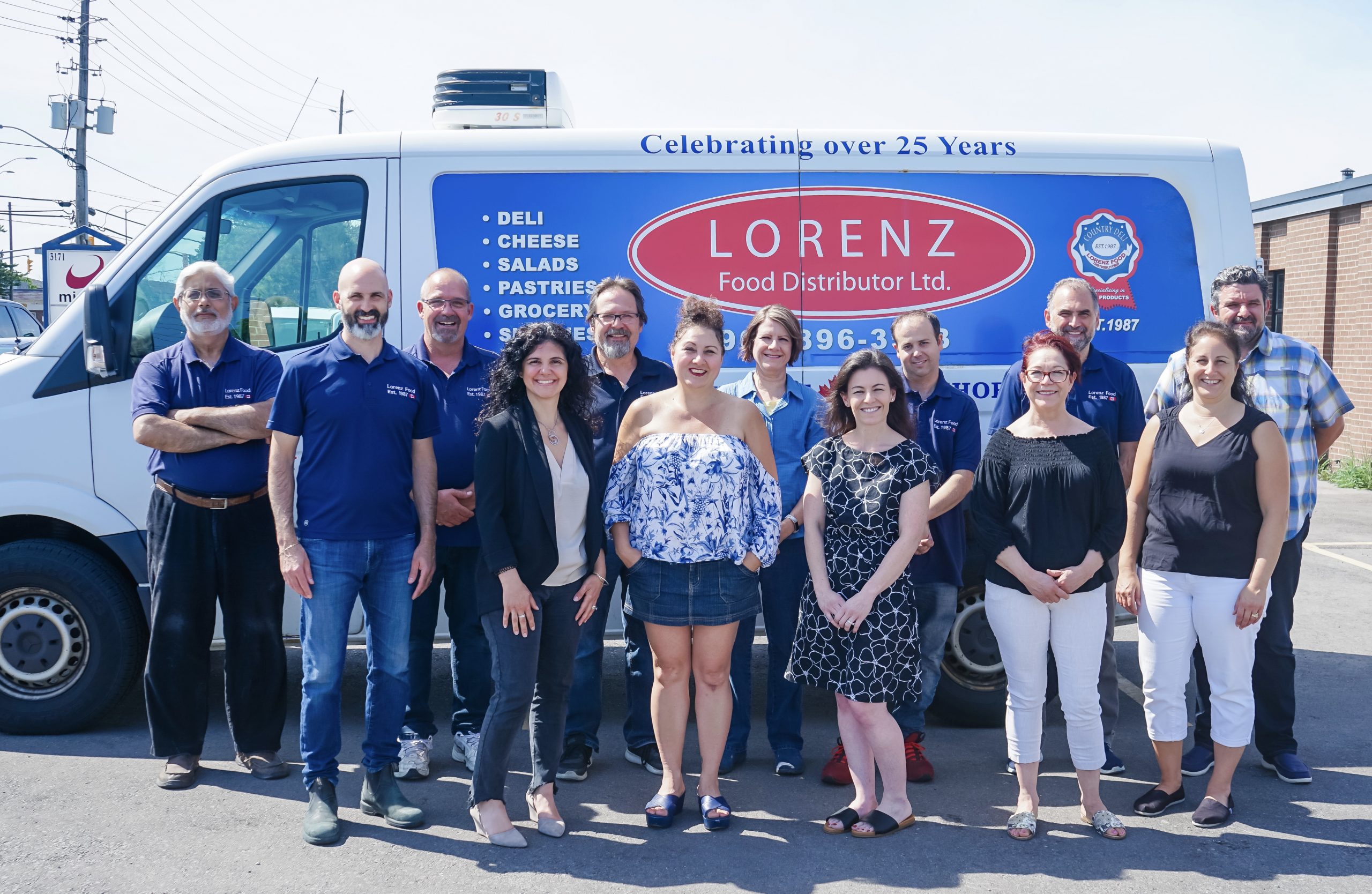 With customer trust and a solid reputation, the product portfolio slowly expanded. With Victor's assistance (Lorenzo & Simon Father), they began offering a complimentary Deli consultation to setup Deli's, Bakeries and C-stores.   They created a niche in the marketplace by cutting deli pieces into halves to provide maximum freshness, reduce waste and increase customer cash flow.
From there, an additional service was provided and they began to split up cases to allow for customized orders.  Slowly, delivery by delivery, providing friendly, courteous service, Lorenz Food has grown to become a provincially inspected plant, with 5 routes daily; from London to Oshawa and Niagara Falls to Barrie with plans to expand our service offerings.
Our customer base includes:
Regional Grocery & Convenience Chain Stores
Independent Grocery & Convenience stores
Bakeries
Deli's
Meat Shops
Natural Health Food Stores
Food Service i.e., Restaurants, Pizzerias, Cafeteria's
The general public
Providing a "one stop shop" …one supplier, one payment, one phone call. And yes, we do answer the phone! And, if we don't have the product in stock, just ask!
To the general public we offer curbside pickup for orders placed by email or phone. To place an order, please click here to email.
Won't you join the Lorenz family of customers?
Contact Us Today or View Our Product List