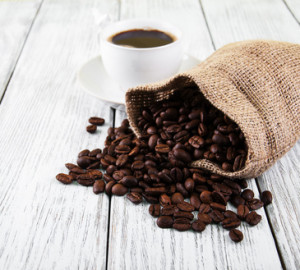 Every day millions of people around the world wake up and reach out to grab a warm, aromatic cup of coffee.  Just take a moment and smell that sweet Arabica brewed coffee that puts an extra jump in your step and a smile on your face.  I personally like to say coffee is addicted to me.
We at Lorenz are bringing the amazing taste and quality of Lavazza coffee to grocers of Ontario in addition to our other offerings like deli meats, cheese, desserts and snacks.
ORIGIN
Coffee is thought to have been originated in Ethopia but the earliest evidence of either coffee drinking or knowledge of the coffee tree is from the 15th century in the Sufi monasteries of Yemen.
The word coffee entered the English language in 1582. Oromo ethnic groups were the first to have recognized the energizing effect of the native coffee plant.  Coffee was primarily consumed in the Islamic world where it was originated and was directly related to religious practices.
Let's just say coffee has many diversifying variables and studies show that coffee may be interpreted in many different ways.  Nonetheless, coffee is part of everyday culture.
BENEFITS
Coffee is considered to be a healthy beverage loaded with antioxidants and beneficial nutrients that, when consumed in moderation, can improve your overall health.
Coffee can:
Improve energy levels, mood and various aspects of brain function.
Increase fat burning in the body and boost metabolic rate.
Increase adrenaline levels and release fatty acids from fat tissues,
Enhance physical performance.
A single cup of coffee contains:
Riboflavin (Vitamin B12)
Pantothenic Acid (Vitamin B5)
Manganese and Potassium
Magnesium and Niacin (Vitamin B3)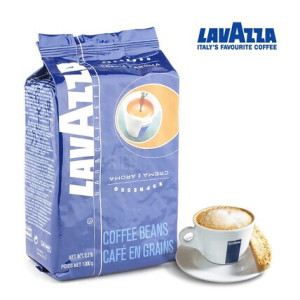 LAVAZZA Brand Coffee at Lorenz Food
Lorenz Food has been carrying the LAVAZZA brand coffee for many, many years now.  In fact, it has become one of the stand out brands in our product gallery.
Their history extends back 120 years when Luigi Lavazza opened Lavazza's first shop in 1895 in Turin, Italy.  What makes the Lavazza one of the best coffee brands?  What makes Lavazza coffee so exceptional was Luigi's innovative idea to combine coffee from different global locations.  He selected the best blends from around the world to create truly exceptional coffee.
Lavazza believes that quality is not controlled but rather built and are active in all steps from selecting the batches to roasting, blending and grinding, testing the finished product and packaging and distributing around the world.
They also hold themselves to a high level of sustainability in everything they do from their impact on the environment to the respect they show the communities that grow the coffee beans.  They are part of the International Coffee Partners which helps smallholder coffee farmers be more competitive on the basis of sustainable practices in order to improve their livelihood.
Now that you know more, you may be asking where you can find Lavazza coffee to add to your offerings?  We carry the Lavazza roast and ground coffees to suit all your deepest cravings and you will be able find it in all of your local grocery stores and independent super markets.
At Lorenz Food we take pride in selecting the latest and most innovative specialty products available.  There is always something new and delicious to eat!  As always, we welcome your feedback. You can reach us by email or telephone or leave a comment right here on the site.
Until next time,
The Team at Lorenz Food